Roof penetrations are a common source of roof leaks. Often, roofing crews are "making" the boots, curbs and flashings on site per the manufacturer, as they go.  Naturally they are in a hurry and sometimes there is a lapse in quality.  DCA Roofing offers a roof system that has these items pre-fabricated and are ordered to size. Instead of whipping one together, these pieces are ready to go and easy to assemble saving time and labor.
These ready made pieces are put into place, the skirt is heat welded to the roofing membrane so that there is no place for water to enter.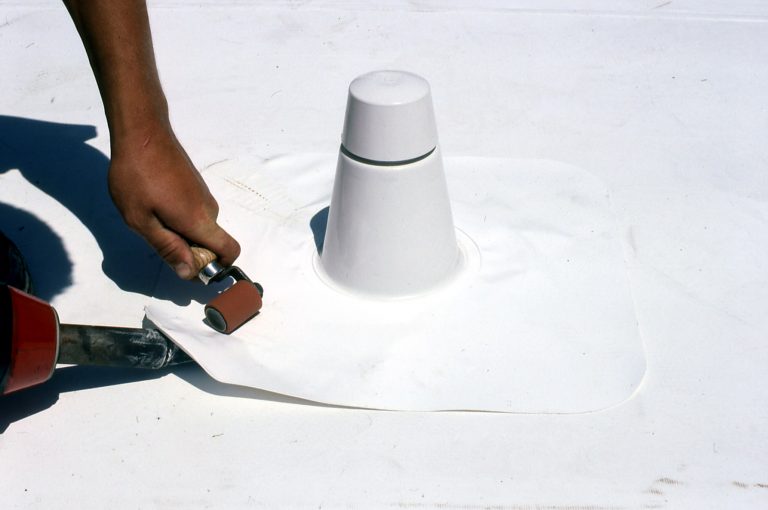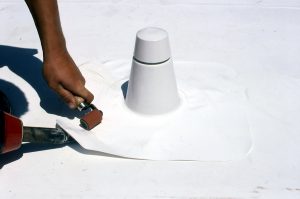 As a building owner, sometimes additional work needs done on the roof such as the installation of a new AC unit or conduit line. Be sure to call in a qualified contractor like DCA Roofing to tie-in these new additions.
Call today to learn more about this unique roofing system.  (330) 359-2030