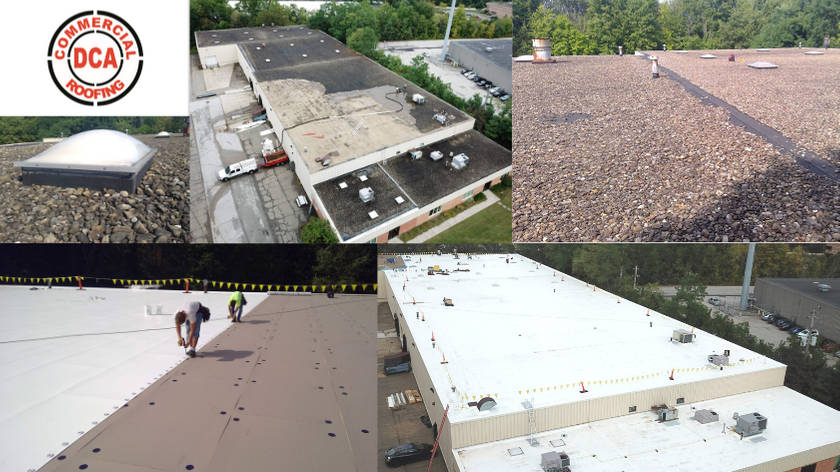 PROJECT PROFILE: Flat Roof Manufacturing Facility
EXISTING ROOF: 20-year-old EPDM rock ballasted roof with 1 layer of 2.5″ of  insulation
NEW ROOF: 50 mil PVC Membrane with new drains, curbs, pipe stacks, wood nailer and 2 piece metal edge detail around the full perimeter
SQUARE FT: 45,700+
INDUSTRY: Manufacturing
LOCATION: Twinsburg, OH
PROBLEM: Large holes, edges pulling away, leaks in several places around drains and skylight curbs
SOLUTION: Removed all rock and rubber membrane along with wet insulation. Added a completely new, full-fledged system with accessories along with a 20-year labor and material factory warranty.
Here's what the Owner had to say:
Everything looks great and we are very happy with the work you have performed.
I would be very happy to give a reference for you all. It would be great if all would go so well and smoothly.