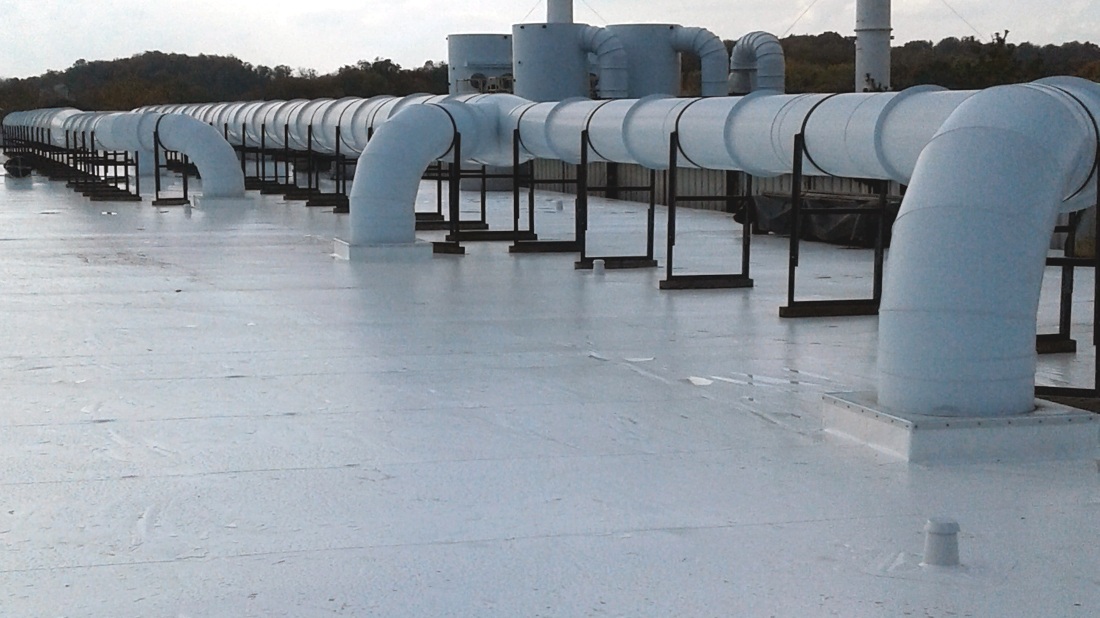 Flat or Low Slope Roof Systems
Flat or Low Slope Roofs require special attention to ensure that they are leak proof. We look at the building design and determine which system will provide the optimum system that balances performance and cost. We can offer a variety of solutions including fully welded PVC or TPO membranes. These are available in a variety of thicknesses and can include tear resistant reinforcement.
One Stop Commercial Roof Shopping
DCA Roofing prides themselves in working with roofing manufacturers that offer Edge-to-Edge and Deck-to-Sky Complete Roofing Systems. Options include everything from cover boards and vapor barriers to both polyisocyanurate (ISO) and expanded polystyrene (EPS) insulation. All these products contribute to roofing system assembly best practices, making the roof system even more durable. 
PVC Single-Ply Flat Roofing
DCA Roofing can offer membrane in various thickness, including but not limited to 40, 50, and 60 mil thicknesses. We also offer prefabrication of the entire roofing system along with a complete line of custom prefabricated accessories. Our manufacturer is unique in the industry by offering a 15-year warranty with consequential damage coverage for their prefabricated commercial roofing systems with no additional charge. 
Metal Roofing Solutions
Using insulation to fill the space between the ribs on the metal roof, we'll add another layer of insulation atop the metal ribs creating a smooth, flat surface. Then we will use a single-ply membrane to encapsulate the entire roof, leaving a leak proof roofing system. No more seam and faster problems, no more cracks and leaks around penetrations, no more rust and corrosion.
Roof Coatings
Extend the life of the current roof system by using a roof coating. The roof coatings that DCA Roofing offers are 100% elastomeric acrylic and are designed to seal and protect a variety of substrates. Their brilliant white finish reflects the sun's rays, which can lower heat buildup and reduce energy costs
TPO Single-Ply Flat Roofing
It's perfect for new construction or re-roofing where excellent performance is required at a cost-effective price. It features exceptional seam strength and puncture resistance, outstanding long-term weathering, and easy installation—for maximum reliability.
Commercial Shingle Roofing
At DCA Roofing, we have extensive experience in the installation of shingle roofing. Finding shingles that have blown off and now are in the parking lot is a sure-fire warning that the shingle roof has come to the end of its life cycle.