Often building owners forget about their roofs until a problem develops. DCA Roofing has a wide range of roof maintenance and repair services available to provide pro-active assistance. Please contact us today to see how we can help.
Maintenance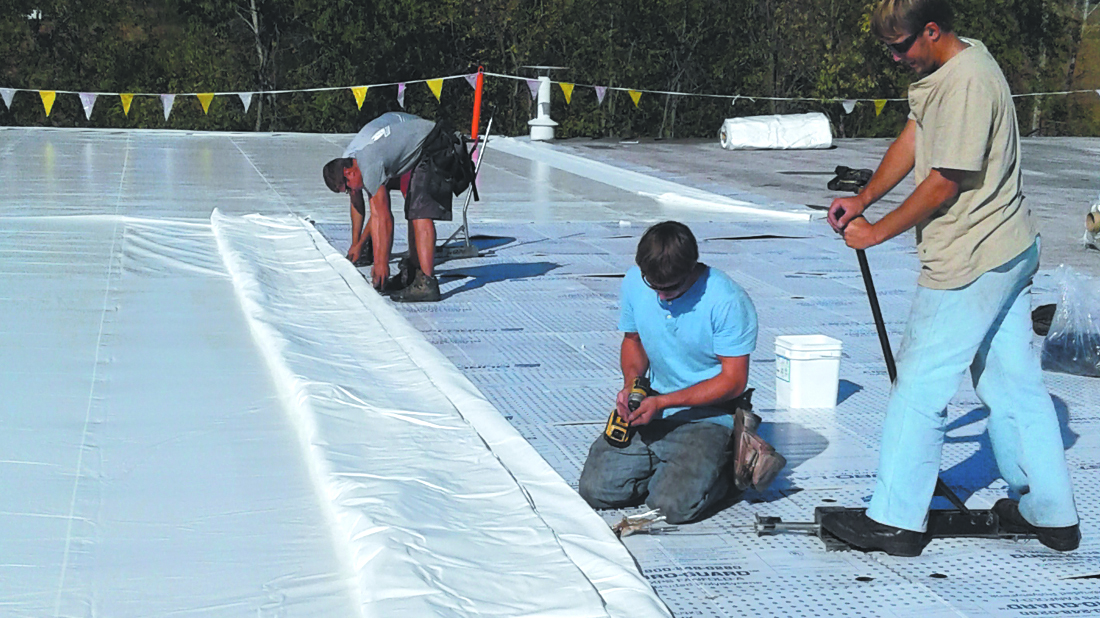 Roofs don't last forever.
It's unfortunate, but true. At some point, third party damage from Mother Nature steps in, or maybe the roof is close to the end of its life cycle. Our Repair Technicians at DCA Roofing are well versed in a variety of roof systems. Let us take care of the leaks as soon as they happen, allowing leaks to continue unchecked can cause extensive damage.
Skylight Repair or Replacement
Skylights often become a source of leaks.  It's possible the flashing is damaged or corroded, the skylight itself is cracked or maybe it was not installed properly.  Let us look at your unique situation, skylights should be beautiful but not a burden.
Gutter Repair and Gutter Cleaning
Have you noticed that your gutters are hanging lower than they should or that water is pouring out of the gutters and not draining through your downspout? It's important to maintain your gutters to avoid additional damage to your roof and your surrounding property. We can repair or replace gutters and downspouts as needed.
Preventative Care
Roof inspections are key to preventing large scale damage. DCA Roofing will walk your roof every 3-6 months to remove all debris, check all flashings, roof seams, penetrations, metal edge detail and more.  We'll identify any problematic areas and should repairs be needed and we'll clearly communicate the best plan of action with you.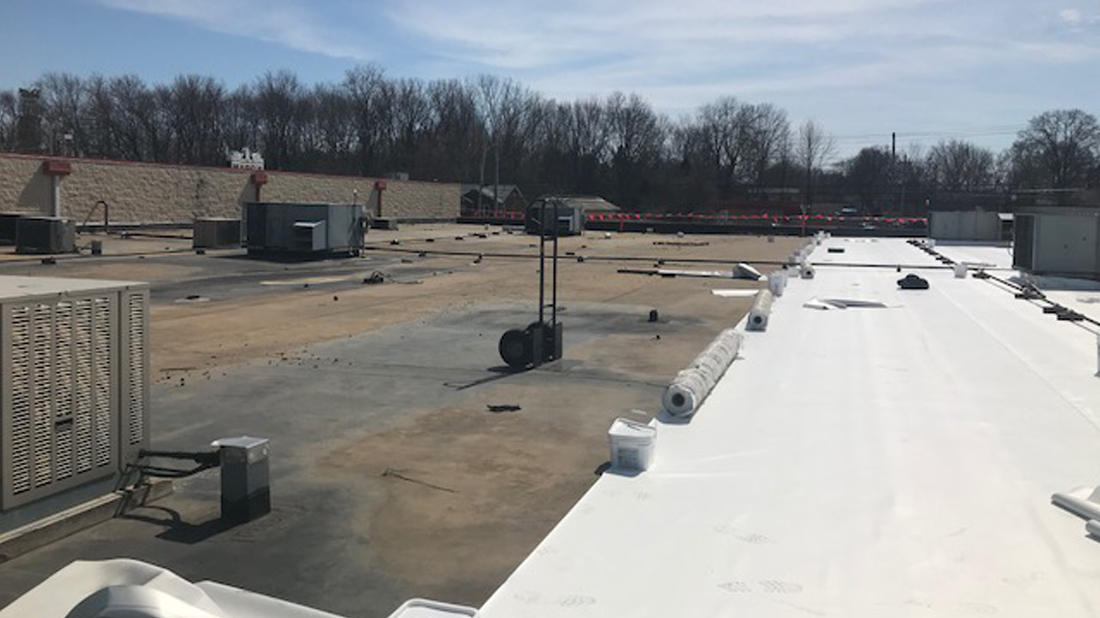 Flat Roof Restoration & Coatings
Need to stretch the life of your roof just a little more? A coating may be an option for your roof.  We offer 100% elastomeric acrylic roof coatings that area designed to seal and protect a variety of substrates.
Metal Roof Repairs 
DCA Roofing offers a variety of metal roof repair options. We know how stubborn metal roofs can be.  We will propose the best solution for your end goal which could include a special caulk, an overlay of that metal section or a membrane that fully encapsulates the metal roof for a permanent solution.
Shingle Roof Repairs 
DCA Roofing has more than a decade of installation and repair experience for shingled roofs. If your sloped roof is experiencing cracking, cupping, curling, blistering, blow-off, hail damage & other shingle wear, leaks, or wind damage, call us today.