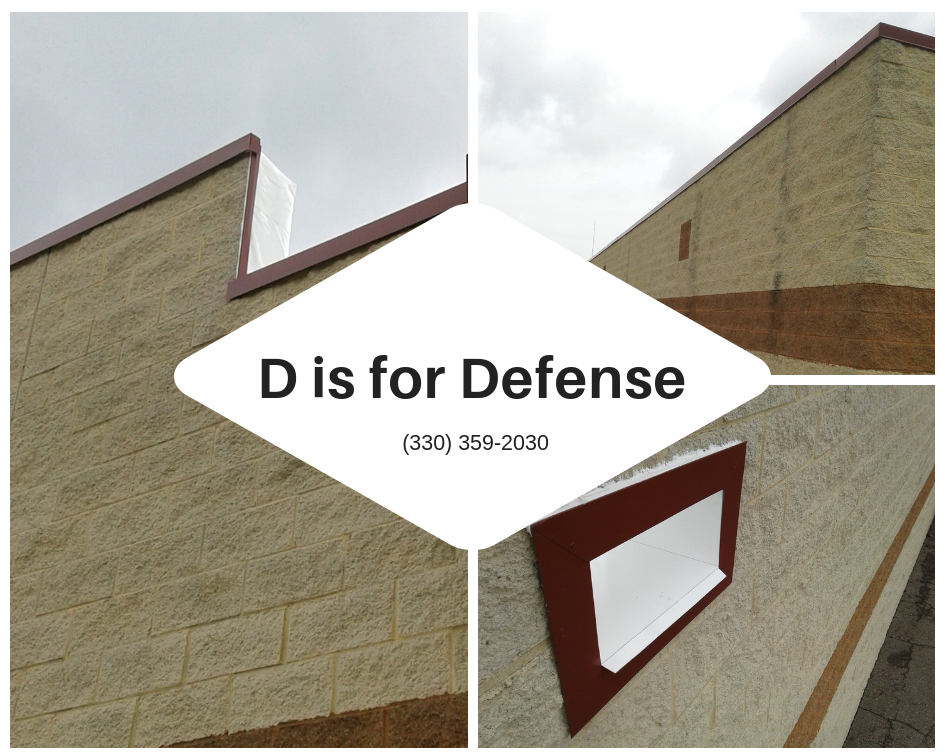 The First Line of Defense – Metal Edge Details
Perimeter edge metal typically accounts for about 1% of the building cost and is the FIRST line of defense against high winds.  At least 60% of roof warranty claims are connected to metal edge failures.
This is simply not an area to skimp on. DCA Roofing offers a complete line of edge metal and accessories such as Fascia, Coping, Gutters, and Downspouts that are ANSI/SPRI ES-1 and FM Approved in a wide range of colors and gauges.
LEARN MORE